Novus

- attendant console in the cloud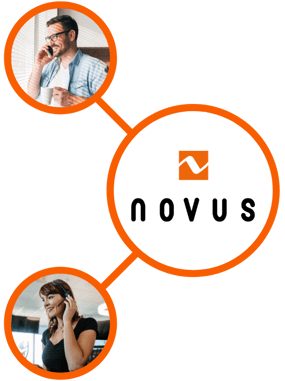 Get to know Novus - our newest, fully browser-based attendant console. Using Novus you can work from wherever you are, using any device, at any time of day or night.
With Novus we offer an omni-channel solution that can handle all of your communication channels from calls and emails to chat. In that spirit, Novus can also be connected with the MS Teams telephony and make it a fully functional solution for front desks and contact centers.
To learn more about Novus, click on one of the buttons below.